Ça sort le 18 mai, le groupe vient de mettre en ligne la pochette, la tracklist, et un gentil message de Tomas Lindberg. Un single arrive bientôt.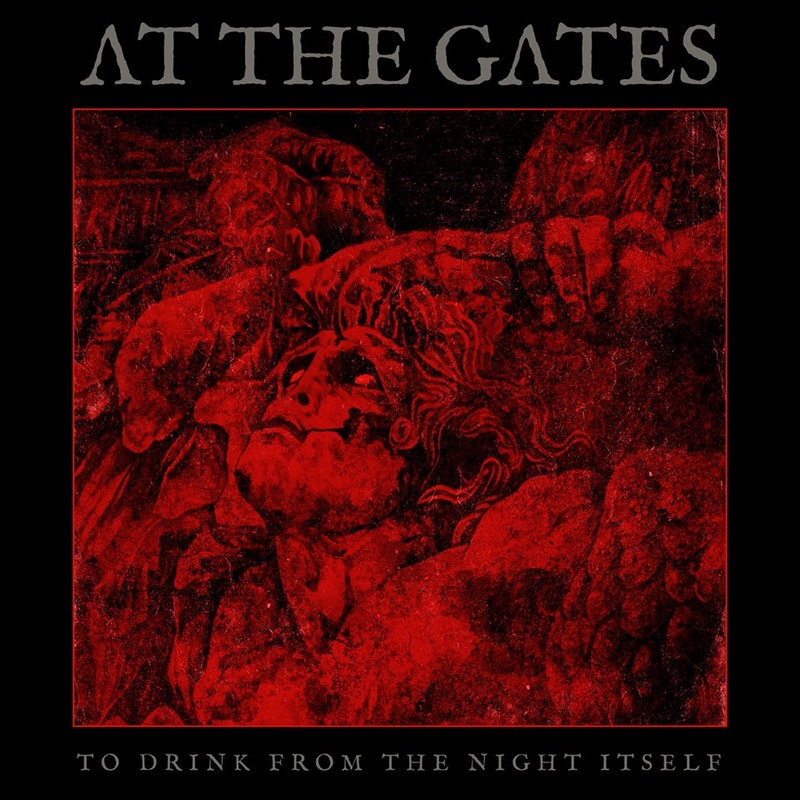 1. Der Widerstand
2. To Drink From The Night Itself
3. A Stare Bound In Stone
4. Palace Of Lepers
5. Daggers Of Black Haze
6. The Chasm
7. In Nameless Sleep
8. The Colours Of The Beast
9. A Labyrinth Of Tombs
10. Seas Of Starvation
11. In Death They Shall Burn
12. The Mirror Black
Tomas Lindberg a écrit:It has once again been an absolute pleasure working creativily with Costin. We had a lot of ideas for what we wanted to get across with the art this time around. Overall they were, not surprisingly, related to the general concept of the record. What is great with Costin is that he understands the band. He knows what we are and where we come from. And me and him also have a strong artistic connection. I have never met anyone that goes so deep into the world of my lyrics and concepts. When I first wrote to him describing my ideas, I was worried that my remarks were perhaps too long and too confusing, only to get back an even longer and very inspired response…

The inspiration for the actual front cover piece is taken from the Pergamon Altar, on display at the Pergamon museum in Berlin. It is of course linked closely to the concept that the whole record is based upon, but more on that later. But I will throw a name out there, for the interested ones; Peter Weiss.

I can't wait to get the whole record in my hands now, as this is just one of the many great artwork pieces that Costin has created for us on "To Drink From The Night Itself"...
Cool, j'écoutais justement Death and the Labyrinth en voiture ce matin et je me demandais quand le prochain album allait sortir. En espérant qu'il soit aussi solide que le précédent

Si jamais il vous prend une envie de zouker :


Avec tout le respect que je porte à ce groupe gigantesque, je ne suis pas fan de ce morceau (le peu qui n'est pas de la redite m'écorche les oreilles). Mais bon le premier single de At war with reality était pour moi le morceau faible de l'album donc je garde espoir d'y trouver des choses aussi magiques que The night eternal, en plus la pochette est belle.
Clairement on va crescendo d'un single sur l'autre, celui -ci sort beaucoup plus que le premier de leur zone de confort. Ca sent bon pour l'album!



Permission de ce forum:
Vous
ne pouvez pas
répondre aux sujets dans ce forum